After
25 years, David is scaling down his sundial work, allegedly in order to spend more time in the garden! He intends to take on far fewer new commissions once his current order book is complete. This website will be redesigned in due course to provide a more comprehensive archive of David's work which we hope will be of lasting interest.
Dispatches from the workshop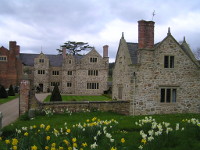 April 2016: Moondial designed and built for a private client, near Oswestry, Shropshire.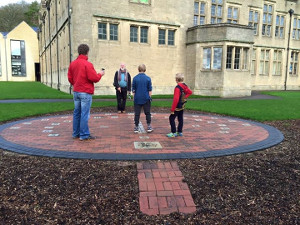 July 2015: New analemmatic sundial designed and built for Kingswood School, Bath to replace an earlier one on the same site damaged during building construction.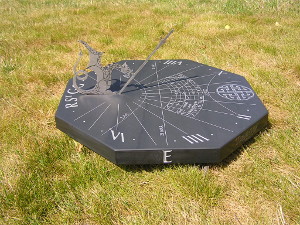 July 2015: Octagonal slate horizontal sundial for a private client to commemorate a 21st birthday, gnomon in the shape of a dragon in reference to the family name of the recipient.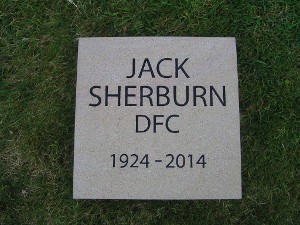 August 2015: Memorial tablet, York stone.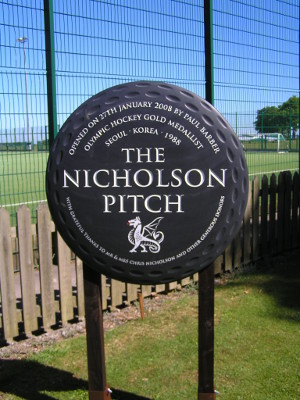 June 2015: Slate roundel for the Nicholson Hockey pitch, Kingswood School, design and lettercutting.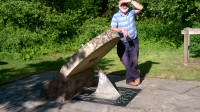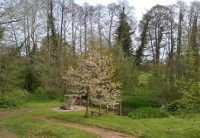 May 2015: Cleaning and restoration of combined equatorial and horizontal sundials at Piles Mill, Holnicote, Somerset.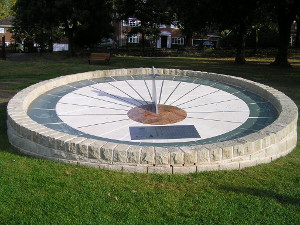 July 2014: Design and Construction of a sundial to replace a former floral clock in the refurbished Eureka Park, Swadlincote, Derbyshire.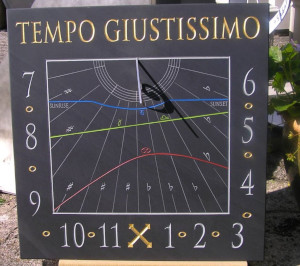 October 2014: Vertical Sundial for a Musician.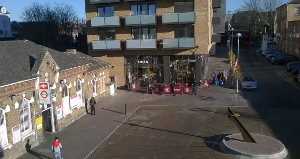 December 2014: Sundial designed for forecourt of Walthamstow Central Station redevelopment scheme..
From the Archives
April 2014: David's sundial in the Queen Elizabeth Olympic Park is alive and well.
March 2014: An analemmatic sundial was installed at the Hill End Outdoor Centre at Farmoor near Oxford.
Nov 2013: This page highlights some of David's 2012 and 2013 projects.
July 2012: Sunshine & Action on the Sundial at the Olympic Park. Read more...
May 2012: David's London 2012 Olympic sundial is now all set to go - just waiting for some sun to take some decent pictures, and to use it!
July 2011: Sundial designed by David, installed at the Olympic Park in London.
Spring 2011: David commissioned to supply an Analemmatic dial for the Olympic Park, London 2012.
October 2009 - October 2012: David's period of office as Master of the Somerset Guild of Craftsmen